FREE PRE-INSPECTION CHECKLISTS

~ UNDER CONSTRUCTION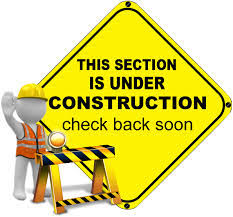 There are a number of things you can do in preparation to having an inspection done...
We're preparing SEVERAL checklists for you to USE and they're FREE!
If you need one that is not listed yet, give us a call and we'll see how we can help.
Our pre-inspection checklists each covers the types of high-risk prescribed electrical work referred to in Electrical Wiring Regulations 59, 60 & 70.
They include:
BUILDERS TEMPORAY SUPPLIES
HOME PRE-PURCHASE AUDITING
SPRAY PAINTING BOOTHS PHOTOVOLTAIC (SOLAR) SYSTEMS
PAINT (TINT) ROOM PERIODIC ASSESSMENTS
DANGEROUS GOODS STORES OIL & GAS INSTALLATIONS
MEN MAINS INSPECTIONS CARAVAN & MOTORHOME WARRANTS
ELECTRIC VEHICLE CHARGING STATIONS HAZARDOUS AREA VERIFICATION DOSSIERS
Let us know if there is one you'd like that isn't listed yet and I'm sure we can help.